My campus is in a rough patch. Roughest I've seen in 11 years ... it's not just me! I've been trying to figure out what to I could do.
We had so many treats during Appreciation Week. Didn't really work. Can't believe I'm saying it but chocolate or donuts or ice cream ... don't cure all ills. Last year I got some tags like "You are AW-esome" and put them on cans of A&W. Or "Thanks for the EXTRA effort" with gum. That was kind of fun and made me less likely to chomp on whatever the treat might have been. But I'd like to not encourage others to drown stress in sugar calories.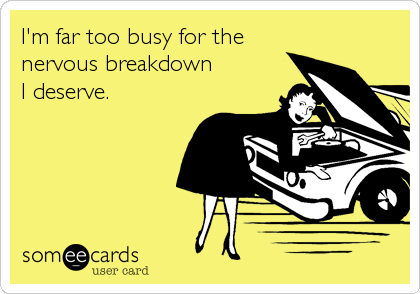 Been thinking I need to actually DO the
Positive PostIt Notes thing TechNinjaTodd posted about a couple weeks back
. I meant to get some out and have kids do it in the morning and it seemed like there was bad traffic or DEER running into me and I couldn't get to school in time to get it all together. I know it's silly (cause I blather on here all the time!) but I sit down and ... get writer's block. It makes no sense. I feel bad because teachers I appreciate and think are awesome are struggling and I can't think of the right thing to say. That's probably it right there. Just write some thing instead of worrying about what the right thing might be.
Anyone done or received anything that helped them get through the end of year (that started much earlier in the year) stress?
I did manage to impress the person on campus monitoring some of our re-testing. She overheard me reading Piggie and Elephant to some kiddos. If there's one thing in this world I can do well, it's Piggie and Gerald. At least there's that. Put it on my tombstone.
Don't forget to enter the #gabbyduran giveaway on yesterday's post! It's open through next Monday. I'll announce the winner on Tuesday. Or Rafflecopter will tell us who it is, rather. That's my birthday. Giving things away on my birthday. Fun!